Here are a few projects that got somewhere meaningful to me. I'll spare you from the scrapyard of half-done projects, paper scribbles, and abandoned canvases but they are a helpful part of the process too.
Gamer Hub
Community focused social tools for live service games.
July 2019 - July 2020

Gamer Hub is a gaming content site that gives players the ability to create wikis, tier list and guides for the games they love. In 12 months, grew to 4 million page views and 1.5 million visitors using SEO. The development was done by Alex Sohail, and I helped with product and growth strategy.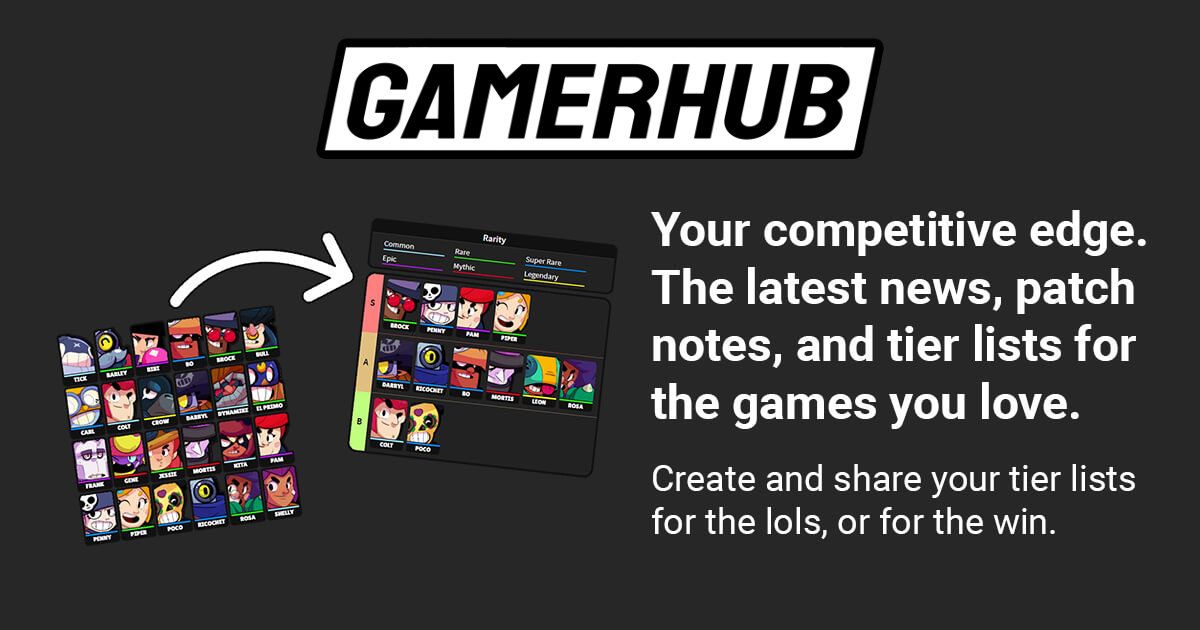 Element Arena
Fun to watch, mobile-first competitive games.
August 2017 - April 2020

Created Element Arena, a fair-to-play elemental battle royale game featuring collectable, anime-inspired heroes and combo-based action. Raised $1.2 million dollars in venture funding from great investors including Riot Games, Skycatcher Fund, and Everblue Management to accomplish this.

Developed and tested methodically, which involved >50 external play tests, and test-launching 20 versions of the game to >60,000 players across SEA and North America. We made the call to kill the game before soft launching it due to limited funds.
I was the product manager, art and game design director of a team of 7. We succeeded in building an engaging combat, intuitive menu elements, and rapidly iterating with data-supported decisions. Of many things, I specifically contributed combat design (character kits and arenas), progression systems, visual design, and led qualitative and data-driven game optimizations.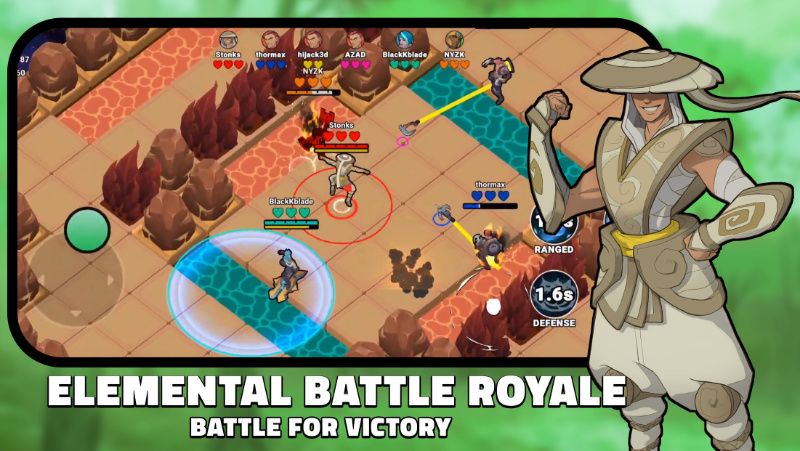 Wisecrack
Play games together instantly with mobile-web group games.
January 2016 - July 2017
Created Wisecrack, an outrageous party game that gives you crazy questions and the creative freedom to say what you want, among other games.

In year 1, reached 10k users, tested multiple markets for real-time group games, including launching Riddlesnake with TEDxUW 2016, an event-based social riddle challenge with a live leaderboard. Won the Velocity Fund Pitch Competition $5k and $25k grants.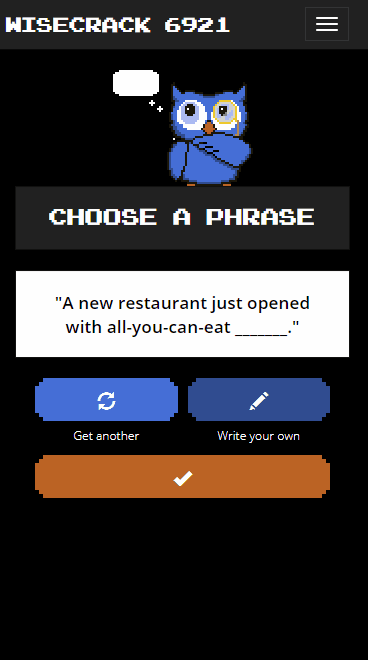 Live Twitter Wall
Easily promote live Twitter engagement at events with a fully customized display.
October 2012 - March 2013
A solo project, I created a simple way for event organizers to display and moderate live tweets at events on a pay per event basis. It was live at the University of Waterloo's 2012 Fall Open House and 2013 March Break Open House.
This was 2 months into my first internship, when I realized I could actually code and I immediately stumbled through my first entrepreneurship opportunity. It wasn't a huge undertaking, but it did jump start a passion in understanding software startups :)