VALORANT
Technical game design focused on core gameplay and characters
Oct 2021 - Present
VALORANT is a AAA tactical hero shooter.
Shipped various live service updates such as updating Brimstone, reworking Jett's dash, tuning melee weapon reliability.
Ideating and iterating new character designs through validation and feedback, from prototype to final implementation.
Element Arena
Fun to watch, mobile-first competitive games.
August 2017 - April 2020

Element Arena was a multiplayer top-down fighting game with collectable heroes.
Led the raise of $1.2 million dollars from investors including Y Combinator and Riot Games.
Hired and managed a team of 7 game developers. Game credits here
Led game design: controls, combat design, monetization and battlepass design, level design with 7 published arenas, experiments with 12+ game modes, tutorial flow design with data-driven iterations
Directed art style, art feedback, budget and pipeline for the creation of a dozen stylized hero characters and environment art
Learned from >50 external play tests and 20 test-launched versions of the game to 60,000 players across SEA and North America.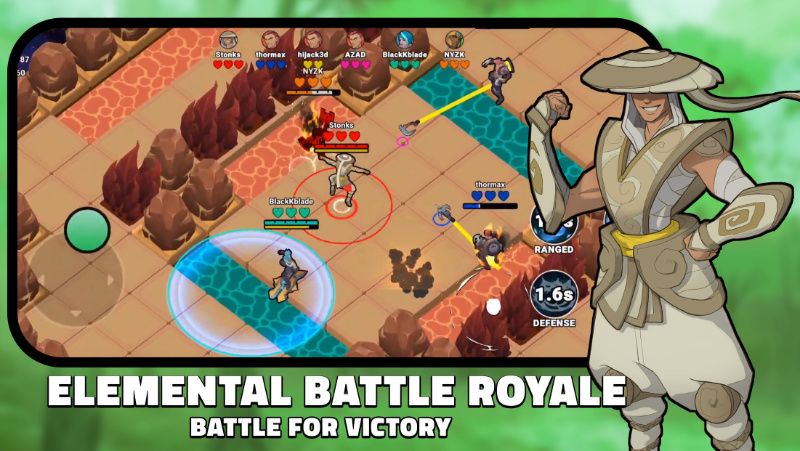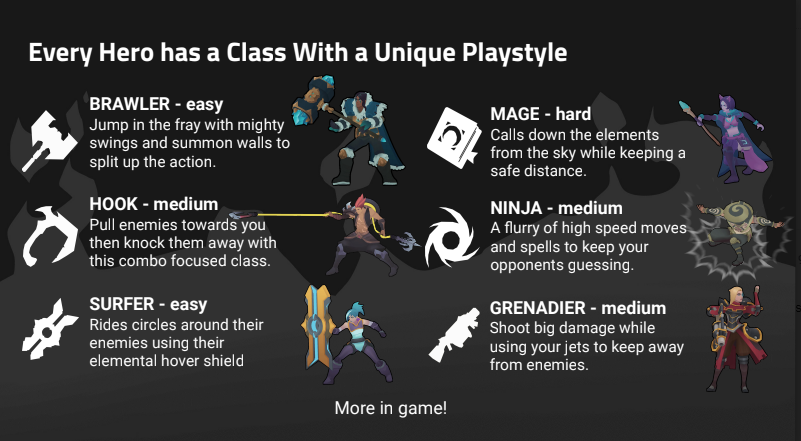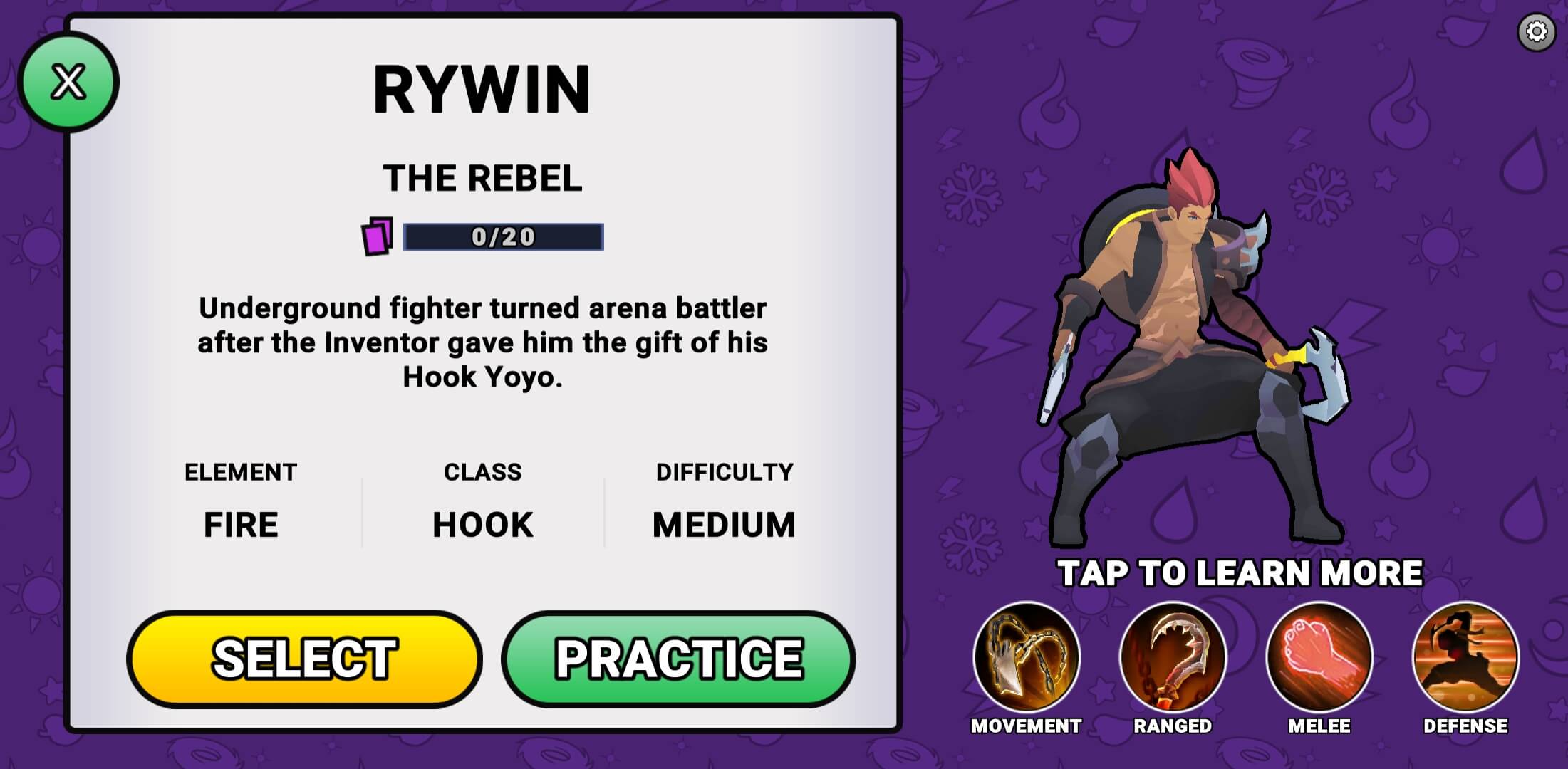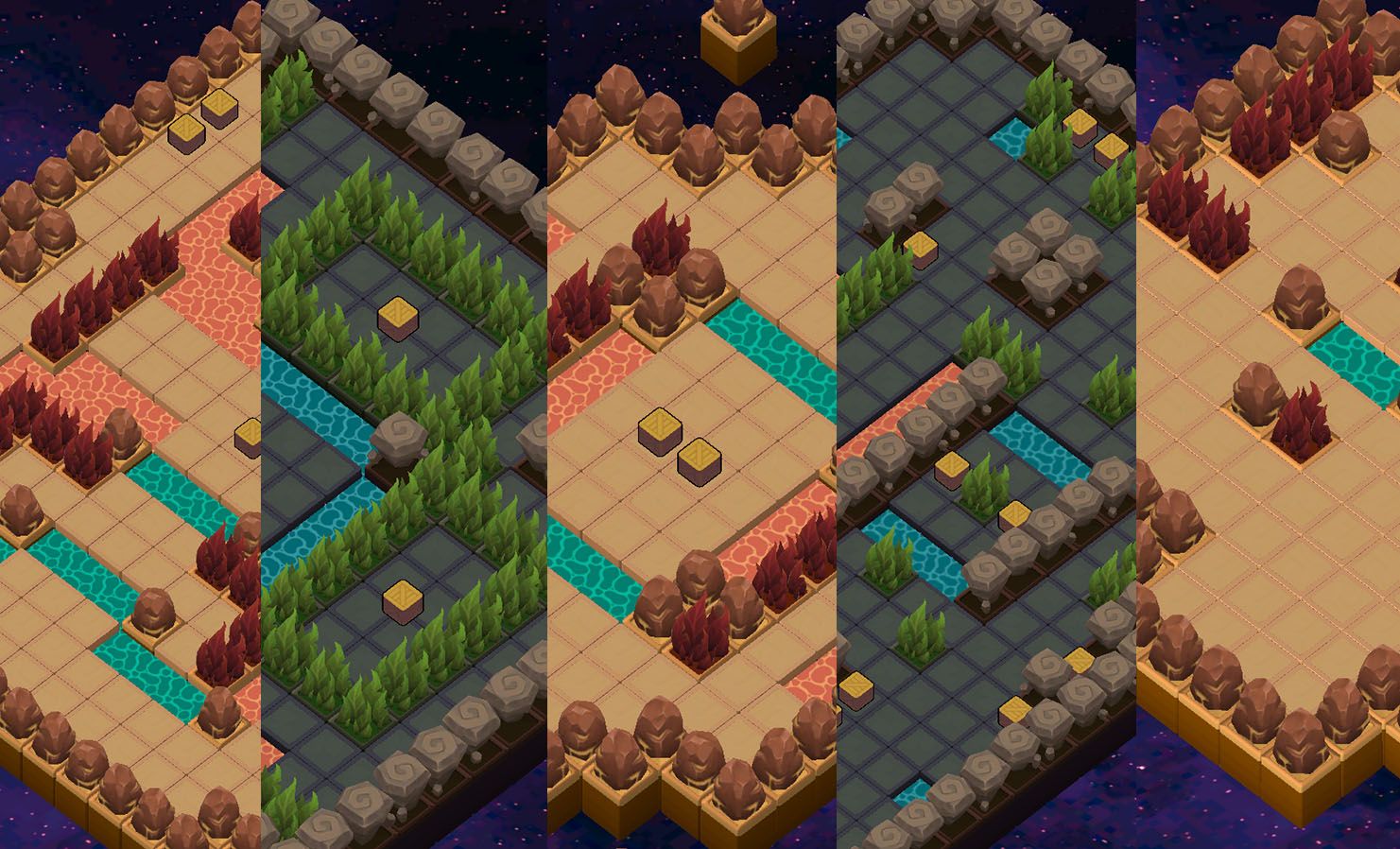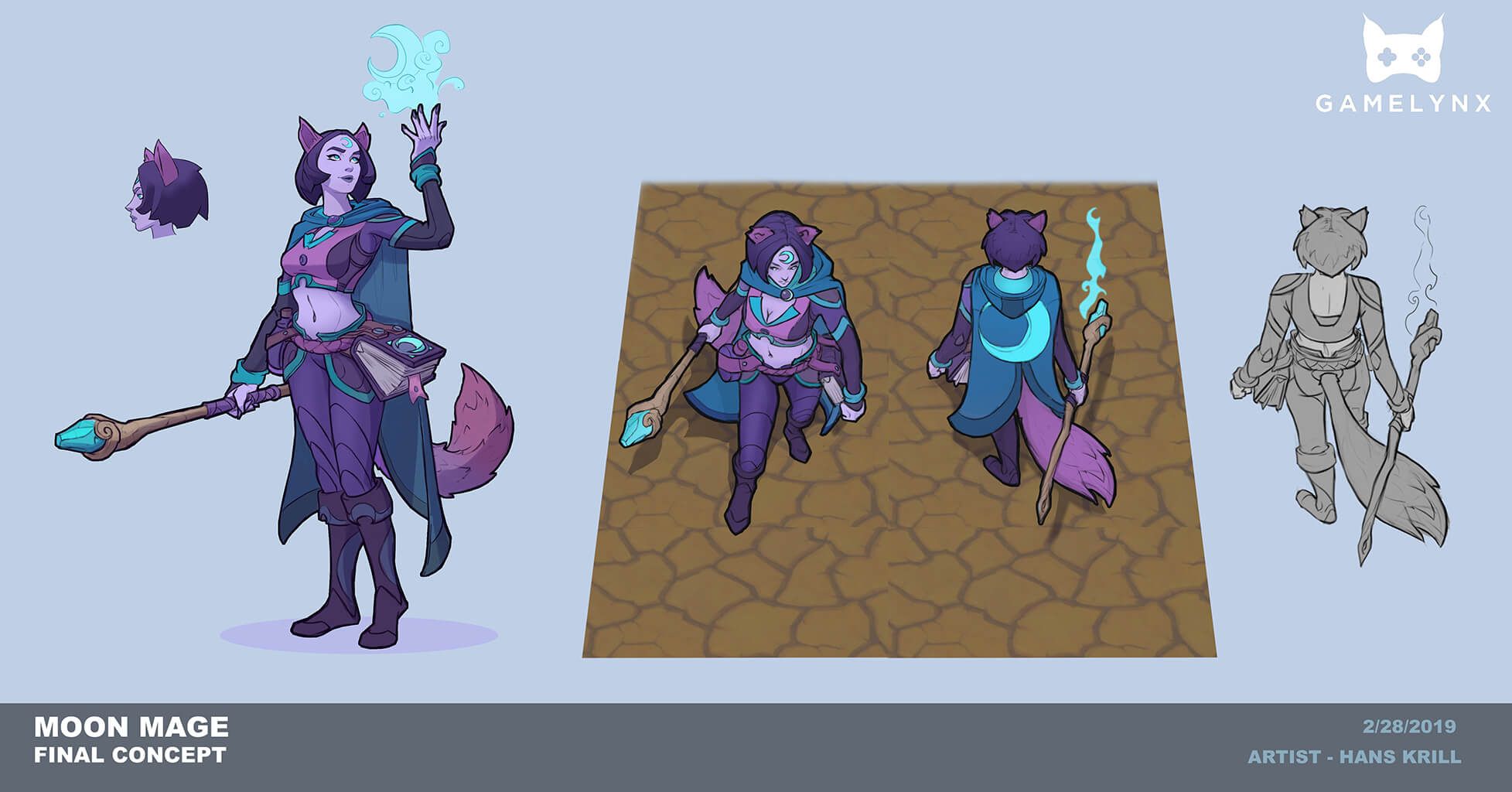 Gamer Hub
Community focused social tools for live service games.
July 2019 - July 2020

Gamer Hub was a gaming content site that gives players the ability to create tier lists and guides for games they love.
In 12 months, grew to 4 million page views and 1.5 million visitors using organic SEO and social sharing.
The development was done by Alex Sohail, and I was the product lead.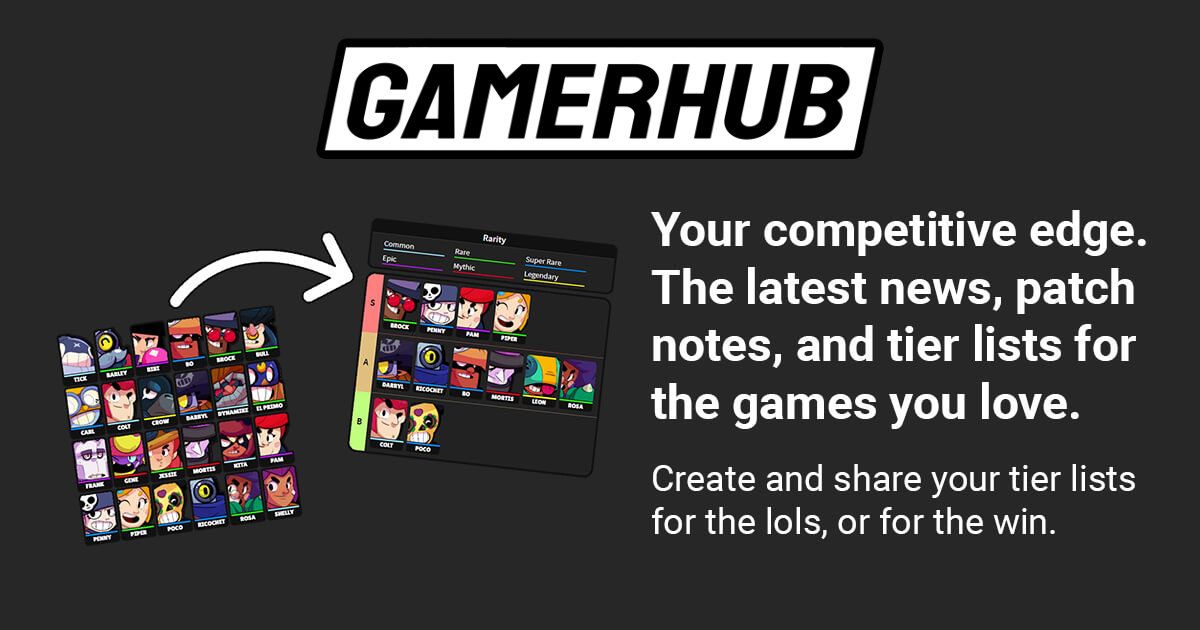 Wisecrack
Play games together instantly with mobile-web group games.
January 2016 - July 2017
Programmed prototypes to play games together instantly with mobile-web group games.
Led designs for 3 game concepts, including Wisecrack, an outrageous party game that gives you crazy questions and the creative freedom to say what you want.
Led market testing and business development. Reached 10,000 users organically and tested multiple markets and games over one year.
Won the Velocity Fund Pitch Competition $5k and $25k grants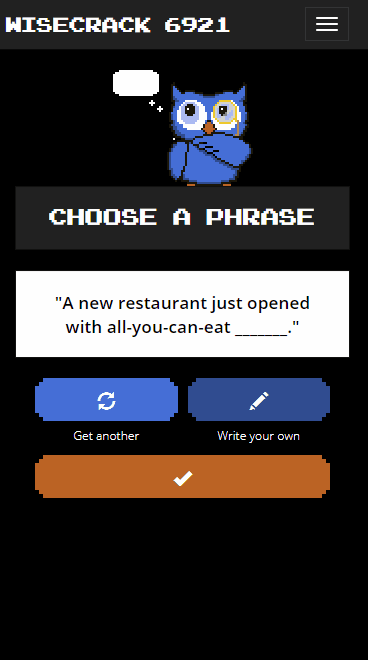 Select Smaller Game Projects